Welcome to Solutions in Context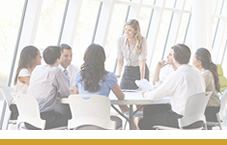 We provide strategic design, implementation and risk management for business information, IT and shared services.
Our focus is enabling business service improvement through end to end architecture and integration of process, information, security, privacy, and Technology. We have experience designing and implementing hybrid service solutions in the retail, financial, not-for-profit, health and public sectors.
Context Driven - We can help you clarify the strategic, legislative and operational context of your businesses to inform business service delivery and management decisions affecting the current year, next year and future years
Service Improvement - We can help you refine and improve your governance, architecture, application platforms, infrastructure, service management and projects to ensure your service solutions work as expected, embrace continuous improvement and leverage disruptive change as needed. Our core expertise is end to end solution architecture.
Blog
Public Sector Services - Hybrid Clouds
• Mar 13, 2015

Managed Service Program
• Mar 5, 2015

I&IT Service Puzzle - Effective Delivery and Management
• Feb 4, 2015

Public Sector Service Strategy - The Hybrid Enterprise Journey
• Feb 2, 2015

Service Innovation through Story Board Evolution - Technology Enabled, Not Driven
• Jan 28, 2015